Jan 15, 2019
By Eugen C. (@armab)
We're very excited to announce that Ansible roles to deploy StackStorm have been promoted to major version 1.0.0!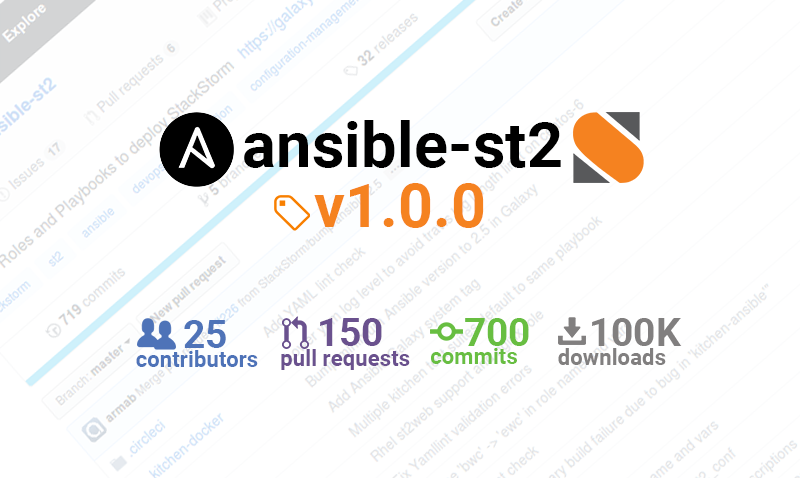 READ MORE…
Dec 20, 2018
By Tomaz Muraus
Today we are announcing the release of StackStorm v2.9.2 and StackStorm v2.10.1.
Those two patch releases fix a security issue which has been reported to us this week by one of our users (Alexandre Juma – thanks!).
Dec 14, 2018
By Lindsay Hill
Thought you could wind down for the change freeze? Sorry, we've got one last thing for you to do: Upgrade StackStorm to 2.10! Orquesta is now ready for almost all workflow use-cases. We've also done a big update to our ChatOps internals, and we have early-access Ubuntu 18 + Python 3 packages (for test only!). Read on for full details:
November 27, 2018
by Lindsay Hill
We have been doing a little tidying up around here, giving the website a small facelift. Our contributors have not rested either, with more pack updates including NetBox, PagerDuty, Atlassian Crowd and InfluxDB. Here's the details:
October 23, 2018
by Lindsay Hill
Late October already – where did the year go? Well at least part of it was spent making StackStorm better, and adding new packs and actions to the StackStorm Exchange. Read on for more details about StackStorm 2.9.1, and pack updates to ManageIQ, Jira, ServiceNow, InfluxDB, vSphere, and more:
Oct 10, 2018
By Warren Van Winckel and Eugen C.
A couple weeks ago, we released the Helm chart and docker images so you could install StackStorm Enterprise HA cluster in Kubernetes.
Today, we're glad to announce that the Community free and open source edition of StackStorm HA is now available, too! With this update we are excited to bring Kubernetes powers to the broader community and strive for greater adoption in production with better safety for all important operations you delegate to StackStorm automation engine.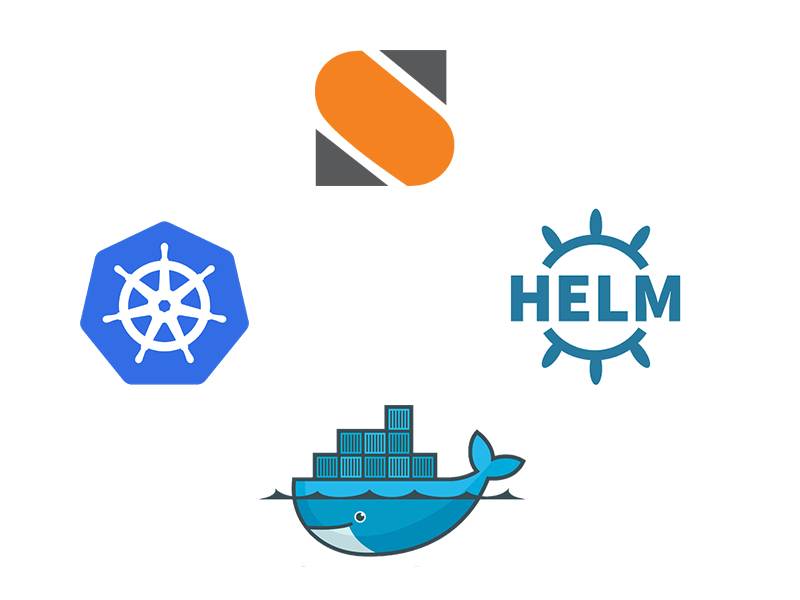 Sep 26, 2018
By Eugen C. and Warren Van Winckel
More groups are progressing from just talking about Event-Driven Automation to actually doing it in practice. StackStorm helps make this easy. When organizations start offloading business-critical tasks and automating for real it becomes essential to ensure that the Automation engine itself is not a single point of failure when it is responsible for recovering a fleet of servers, managing datacenters, and automating remediations.
StackStorm was designed to be cloud-native, API-driven, easily deployed, microservice-oriented, resilient and can be scaled out horizontally to fulfill High Availability and/or High Load demands.
Previously we only documented best practices describing how to distribute StackStorm in HA mode (docs.stackstorm.com/reference/ha.html), giving a high level overview regarding StackStorm design and how to ensure its redundancy. Based on those recommendations, some companies were spending weeks to months to codify a complex st2 HA infrastructure and iterate over their deployments until finding that "silver bullet" stability/production state.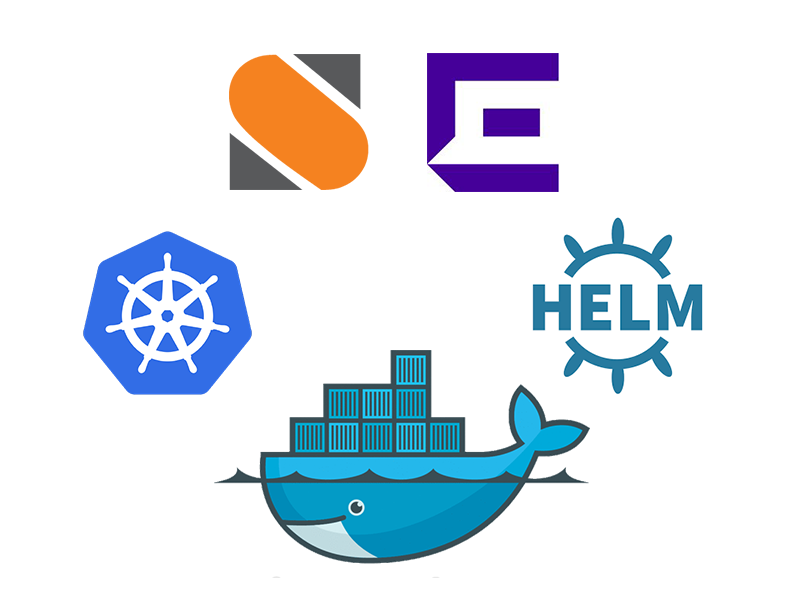 Sep 25, 2018
By Lindsay Hill
New Streaming & Inquiries Apps in the Web UI, Orquesta second beta, Helm Chart for running StackStorm in HA mode on Kubernetes, new Windows runners, and plenty of fixes and improvements: StackStorm 2.9 is ready to go! Here's all the details:
August 17, 2018
by Lindsay Hill
Time for another roundup of recent StackStorm Exchange pack updates. It's easy to miss the new packs and updates to old ones. This month it's Bolt, Backups, Slack, Jenkins and more. Read on for details.
August 9, 2018
by Nick Maludy – Encore Technologies
Ready to automatically provision and maintain StackStorm nodes in production? Then the stackstorm-st2 Puppet module is for you! We're proud to announce the v1.0.0 stable release of github.com/StackStorm/puppet-st2, the StackStorm Puppet module.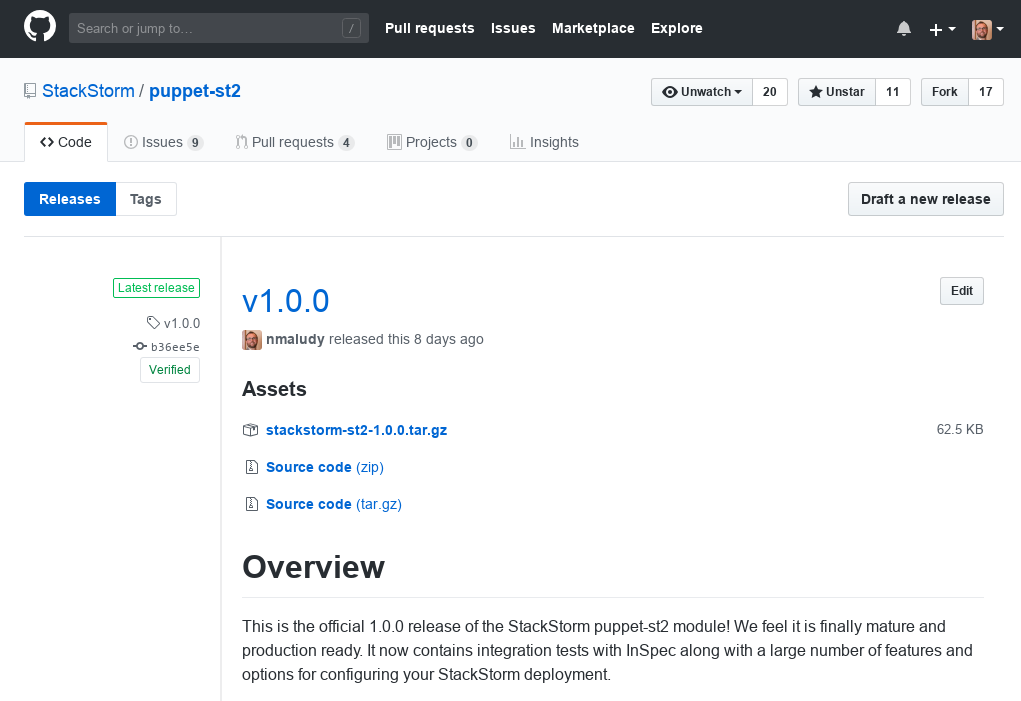 Puppet is an excellent tool that allows the user to declare the desired state of their system in code. Once defined, hand over the reins to Puppet and watch as it transforms your nodes into what you've declared. We wanted to bring the power of declarative state to StackStorm deployments, and puppet-st2 is that solution.
Find StackStorm v1.0.0 on Puppet Forge, – https://forge.puppet.com/stackstorm/st2
A great deal of work has gone into the v1.0.0 release to ensure that st2 Puppet Module is ready to provision and manage StackStorm nodes in production environments. See January, 2018 Puppet Module to Install StackStorm – Announcing Release Candidate. Over the past year we've iterated through several pre-releases, release-candidate versions, fixed a lot of bugs, reworked the entire module structure and can now declare it stable and production ready.
There are still a lot of exciting new announcements in this release. Keep reading to find out what's changed!