By Dana Christensen

The 3-day DevOps Enterprise Summit (DOES17) hosted by IT Revolution and Gene Kim is sold out and in full swing in San Francisco!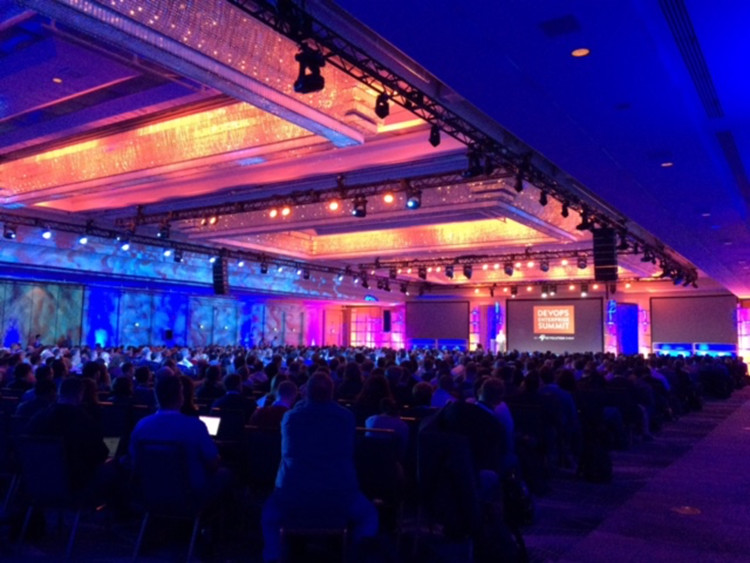 DevOps Enterprise Summit is a conference for the leaders of large, complex organizations implementing DevOps principles and practices. The event agenda is designed to give leaders the tools and practices they need to transform their organizations, develop and deploy software faster, and to win in the marketplace.
As a DOES17 sponsor, StackStorm is helping to play an important role in bringing technologists across all industries together to share, learn, and grow in using DevOps to improve their organization's effectiveness, productivity, and competitive edge. StackStorm is proud to join a community of technology leaders who are helping each other successfully adopt and accelerate DevOps in their own organizations.
The Importance of Transformational Leadership to Your DevOps Journey
During his day 1 keynote presentation titled "Transformational Leadership & DevOps-Beyond the Research", Dr Steve Mayner of Scaled Agile Inc., shared findings on the key attributes of transformational leaders—those leaders that are able to bring about meaningful, lasting change across their organizations.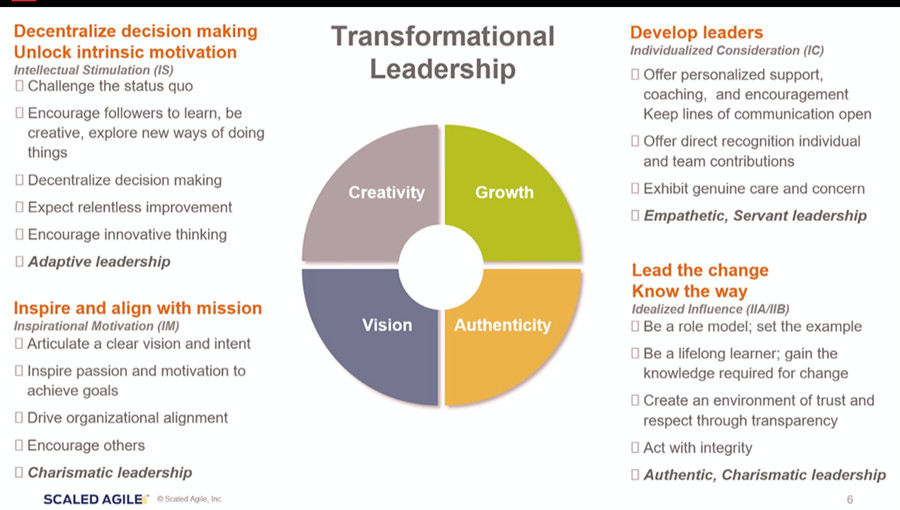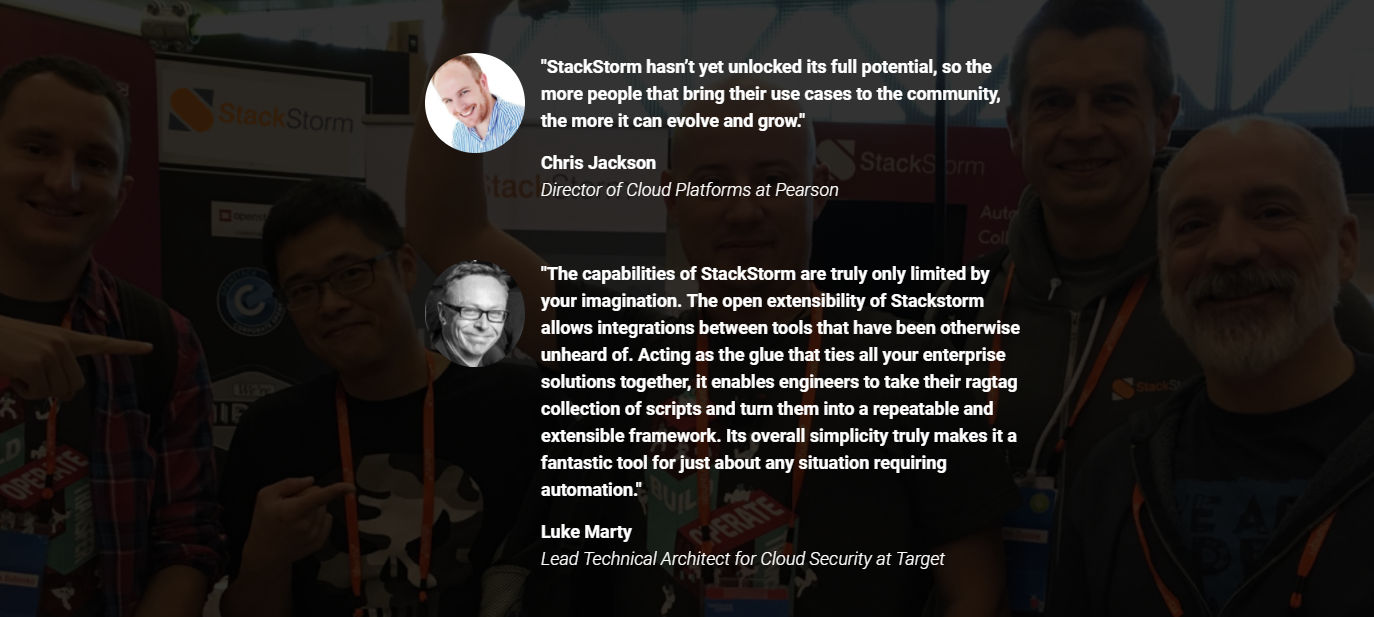 One of the greatest challenges to DevOps adoption is organization cultural change. StackStorm Community Thought Leaders have leveraged event thinking and event driven automaton to not only transform the technology being used within their organizations, but to also transform processes/workflows, and bring about the necessary cultural change across their organizations.
Transformational leadership can come from anywhere within an organization. No matter what level their position within their IT organization, StackStorm Thought Leaders possess the attributes that Steve spoke of during his presentation.
Creativity: A common theme among StackStorm Thought Leaders is the willingness to challenge the status quo, introducing event thinking into their environments. They encourage their teams to learn, and to be creative and explore new ways of doing things leveraging the StackStorm automation platform. These leaders also influence across their organizations, encouraging cross-functional teams to use their imaginations, and unlock the potential of event driven automation to deliver on company & team objectives.
Vision: They are able to clearly articulate alignment with the company's top level vision & mission, and how leveraging StackStorm event driven automation is helping their team meet the strategic objectives and key metrics necessary to deliver exceptional customer digital experiences.
Authenticity: They demonstrate a commitment to continuous learning, bringing new ways of thinking into their organizations, and leveraging new technologies such as StackStorm event driven automation and ChatOps Bots to create environments of trust and transparency.
Growth: Whether it is transforming the way education is delivered worldwide (Pearson), delivering exceptional digital experiences to customers & subscribers, (Target, Netflix, NL-ix, DMM.com), or enabling advancements in Genomic research (SciLifeLabs), StackStorm Thought Leaders demonstrate empathetic, servant leadership by being committed to meeting and exceeding the needs of their customers and a genuine commitment to the growth of their teams. Learning new skills such has StackStorm has contributed to job satisfaction for many of these teams. Through the elimination of low level, repetitive, mundane tasks, teams are able to focus on challenging, meaningful work.
We hope you'll be inspired by their stories. If you're not familiar with StackStorm, we encourage you to join the conversation & the community today. The team and extended community will be happy to help you explore how StackStorm event driven automation can advance your DevOps journey, transform your business, your processes/workflows, and your organization.