Hi Everyone! It's time to get together for another great evening to share our latest learnings around Auto Remediation and Event Driven Automation!
We have a very special guest–all the way from Australia! Anthony Shaw is responsible for innovation of Dimension Data global data-centers–and he has lots to say about DevOps, and innovative ways to tackle tough Enterprise challenges. 
Here's a note from Anthony: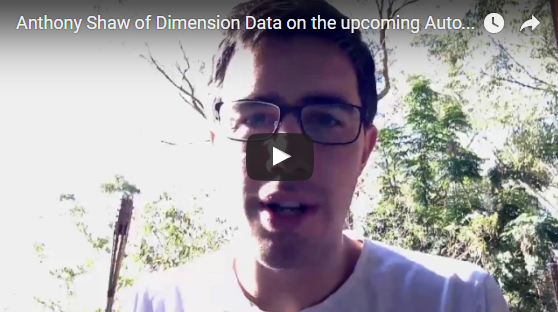 In 2016, when we talk about "DevOps", we're generally talking about deployment. Continuous Integration, Continuous Deployment.
How many times a day are you deploying?
How fast are your deployments?
Have you automated all your deployment stages?
When you get to the point where you're doing 100's of deployments a day does that equate to a seamless experience for your clients?
The real challenge is, your in-house developed application or service probably isn't the only piece of software your company is running.
Those other apps don't need 10 deployments a day, the vendor might only release a new patch every 6 months and that's if you even decide to adopt it. DevOps has been operating in it's own silo and the gap is just getting wider.
Another problem,
Once you are deployed, what next? Is that it?
When something goes down, what do you do?
How do you integrate that old system that only has a command line interface from the 90's?
I've seen in every Enterprise 10's or 100's of point solutions to fix certain problems. We have one tool to monitor VM performance, we have one tool to run snapshots of our storage environments. We have 3 different monitoring solutions!
There was never really anything tying them all together so when you look at auto-remediation or event-driven automation it was just going to be too hard to write all these custom integrations.
This is what StackStorm nails and this is why I've been sharing and contributing to the project.
You can design workflows and triggers to bring all of your IT apps and systems into the DevOps world.
Come and join me at the meetup where we're going to explore some really hard problems that Enterprises are facing and how to really leverage event-driven automation in StackStorm.