Introducing Orchestral.ai
Orchestral.ai the AI-Driven Orchestration company, delivers the Symphony platform as a solution that aims to provide autonomous infrastructure for enterprise customers. Symphony bundles together Maestro; an Explainable AI(XAI) engine which maintains the state of an Enterprise IT infrastructure, and Composer; a stateless event-driven orchestration tool powered by StackStorm. Composer, powered by StackStorm, utilizes a vast array of integrations, called "packs", to orchestrate workflows across any business or IT domain, i.e. Cross-Domain IT Orchestration.
Orchestral.ai helps businesses move forward along their digital transformation. Composer, powered by StackStorm, acts as the brawn of businesses' cross-domain orchestration efforts. Empowering our customers' infrastructure with Composer enables them to be prepared for the next step of their journey. This foundation enables our customers to work towards AI-Driven orchestration powered by Maestro, the brain, as they move towards an autonomous infrastructure.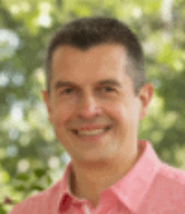 "StackStorm is a great Event-Driven Cross-Domain orchestration engine which executes perfectly well what it is told to execute. Enterprises are yearning to add intelligence to StackStorm to enable the next-generation AI-Driven Orchestration. Orchestral is building the Symphony Platform, which is the match made in heaven to bring in a Brain, Maestro, to the StackStorm Brawn"

Dmitri Zimine,
StackStorm Co-Founder
The Impact of Composer Powered by StackStorm
Composer Powered by StackStorm, is a robust event-driven cross-domain orchestration engine that enables technical and business users to build If This Then That workflows to automate their daily tasks. Composer, Powered by StackStorm, is a cross-domain focused tool, which is incredibly important for our customers, as it enables them to perform cross-domain orchestration that includes automation that ties together business silos and IT infrastructure.
This also allows them to tie those together with business process operations. Utilizing Packs, Composer, Powered by StackStorm, can integrate with any infrastructure elements including any tools, hardware, Public Cloud, SaaS application or homegrown applications, edge devices, IT ticketing systems, firewall controllers, or business support tools. This enables a vast assortment of use cases that we have helped customers execute.
At Orchestral.ai, Composer, Powered by StackStorm, has been the perfect tool for enabling our vision of AI-Driven Orchestration with its event-driven and cross-domain capabilities. Creating not just single action and single domain automations but helping Enterprises create event-driven cross-domain orchestrations that span entire closed-loop automation and auto-remediation workflows for infrastructure elements has truly shown the power of an Enterprise StackStorm offering.
Existing customers have delved into many use cases with Orchestral, with 6 key categories emerging, focused on Composer's cross-domain capabilities: IT Security Orchestration, Virtualization Lifecycle Management, Network Automation & Orchestration, Service Assurance & Remediation, Infrastructure Insight & Management, and Cloud Resource Optimization.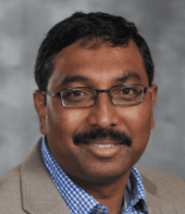 "Today's Enterprise IT Infrastructure is a complex global machinery of multiple moving parts(compute, network, storage, security etc), specifically in the Digital World - whether an enterprise is Digital Native or Digitally Ambitious, the complexity gets 1000x when there is a need to monitor and act with a clear insight, given thousands of events occurring in tandem across the enterprise and its ecosystem. The ability to sift through the critical events in the myriad of events and taking timely remedial action will be a differentiator for enterprise IT being competitive and agile. Composer, powered by StackStorm, is an event-driven orchestrator that has the ability to drive remedial workflows across business and IT systems of operation"

Bharath Yadla,
VP Strategic Initiatives, Workato
Orchestral Offerings
Orchestral.ai is the only StackStorm partner that provides license entitlement for Enterprise clients of the platform. We provide a stable and security-enhanced offering with Composer, powered by StackStorm, while also providing an ongoing platform and automation pack support towards the Open Source offering. To our customers, we provide support for both existing features and feature requests, allowing us to focus on bug fixes, answer questions, and enhance the platform to meet any customer need. We also provide training to enable your IT operators to best use and develop on the platform. All of this comes backed with Service Level Objectives (SLOs) to meet any customer demand so that Orchestral can provide the top-of-the-line white-glove support that your enterprise needs.
If you are looking for enterprise-grade support, including enhancements of the platform, trainings, license entitlements, project automation consultation, or anything else on your orchestration journey; Orchestral.ai will be your trusted partner to help move forward the digital transformation of your enterprise.
In the journey towards achieving the goal of autonomous infrastructure, it is essential to crawl, walk and run to get there. The crawl phase is to enable individual domain automation. The walk phase is to implement cross-domain orchestration. Finally, once these building blocks are in place as a foundation, it is appropriate to run with autonomous infrastructure.
While industries are moving towards AI to achieve greater business agility and insights into their infrastructure, we must not forget that the building block of AI decision making is crossdomain orchestration. Utilizing Composer, powered by StackStorm, can help your enterprise build this foundation as you prepare for your path towards autonomous infrastructure.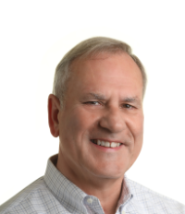 "The industry today is moving toward AI in every field of human endeavor. Information Technology (IT) is the essential foundational building block for orchestrating the application of this intelligence throughout the enterprise. This fundamental building block must have the ability to automate the operations of each and every component in the IT Infrastructure and the ability to clearly comprehend the organizational impact across these components. Orchestral's approach of utilizing a stable yet robust Composer platform powered by StackStorm accompanied by a comprehension layer of Explainable AI (XAI) on top is an innovative approach to provide the optimal enterprise solution."

Stuart Evans,
Ph.D. Distinguished Service Professor, Carnegie Mellon University
Resources