April 20, 2018
by Lindsay Hill
We've got a few things to cover here – firstly we have a new forum for seeking help and sharing ideas, and we have good bunch of recent updates to StackStorm Exchange packs. There's new packs for Redis & Kayako, and updates to the Slack, Email, Jira, and Palo Alto packs. Here's the details:
New Forum!
You know we love Slack. But sometimes Slack isn't the best choice. Conversations are ephemeral, Google doesn't index them, and sometimes the person who knows the answer just isn't online at that time. So we've created forum.stackstorm.com. Slack is still very much in use, and is great for real-time conversations, but the forum is better for things that will stay around – e.g. FAQs and How-tos.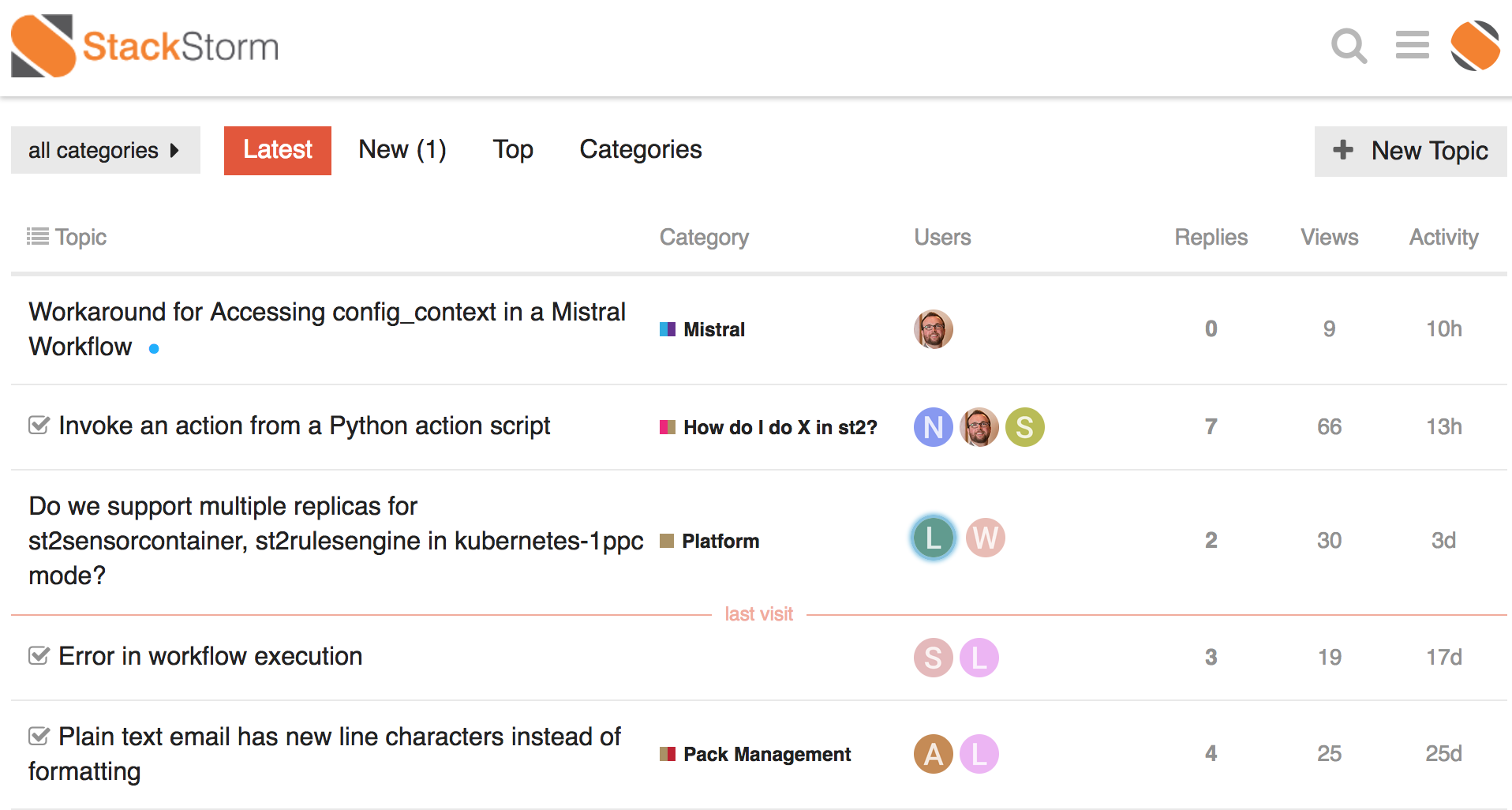 New and Updated Packs This Month
Thanks to all those who made contributions, we deeply appreciate it.