May 28, 2014
by Evan Powell
While I am a third time founding CEO who has helped build some successful infrastructure software companies, I'm continuously learning. I don't have a particular formula for how to build the right combination of market positioning, company capabilities, company tactics, strategies, and more.
In leading companies I rely on my own broad experience, common frameworks from Michael Porter and others, and surrounding myself with people smarter than me who are unafraid to show it.
I believe each company takes on a certain personality – a sense of the company that can be felt. This is where design thinking perhaps comes to play.
For example, whereas Nexenta was generally a scrappy company that needed to break the rules to shake the status quo, StackStorm's personality is more that of a relatively polished upstart that expects to be the best at everything it does.
While Nexenta had to prove to the world that storage was vulnerable to disruption, StackStorm's mission is in part to help democratize the disruption everyone acknowledges has happened and is happening with hyper scale, software defined data centers blowing past the performance and flexibility of legacy approaches.
With that in mind, I'm spending significantly more time at StackStorm helping our CTO Dmitri and the team to nail product strategy with the help of an all star cast of advisors. This cast of advisors is great to work with, each of them proven in their field. And we are putting them to work.
The newest member of our advisory board is legendary. His name is Alberto Sangiovanni-Vincentelli – he's the Edgar L. and Harold H. Buttner Chair of Electrical Engineering and Computer Sciences at the University of California at Berkeley, and his track record is even longer than his name and title.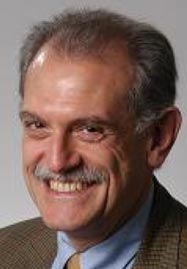 Alberto may be best known for co-founding the top two EDA (electronic design automation) companies, Synopsis and Cadence. He did so at a time that others were incredulous at the idea that you could both fully automate the design of integrated circuits and mathematically prove that the designs would work. He and his team pushed the boundaries of both software and the underlying mathematics of control systems and created a new industry segment.
Alberto and his students have applied breakthroughs in machine learning and automation to everything from self-driving cars, to auto-pilots, to the internet of things and intelligent swarms and more.
At StackStorm "Professor Alberto" is helping us build towards our vision of truly self-driving data centers. The conditions are right for this vision to come true for more than just the top few operators (which are already executing on their version of the vision). We take confidence in the fact that the impossible can be made possible with the help of leaders and mentors like Alberto, who have created closed loop, learning systems in neighboring domains.
Welcome to StackStorm, Professor Alberto!