Earlier this year StackStorm established a partnership program with some first partners that supported StackStorm in its Open Source journey when the project joined the Linux Foundation.
The Partners Program was created to recognize companies and organizations that provide ongoing assistance to the StackStorm Open Source project. Because of the substantial support provided by these partners, we have been able to expand and improve StackStorm. We would like to officially recognize their efforts and continue to maintain a good working relationship.
Here is the alphabetical list of the founding partners: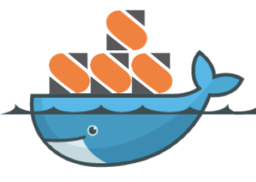 | | |
| --- | --- |
| | Ammeon is an Enterprise DevOps, Cloud Transformation and Agile-Lean company that have been providing services since 2003. They provide StackStorm assessments, workflows, pack designs, implementation and support services. Ammeon offers integration and training for StackStorm along with a wide range of automation, orchestration and software life-cycle tools. They are involved in the StackStorm community, have representation on the TSC and act as a StackStorm vendor for Enterprise offerings. |
| | We can help you build custom auto-remediation and self-healing platforms for DevOps teams using Stackstorm. We've worked with some of the largest companies in the world to deliver high-performance automation solutions. Our StackStorm expertise includes: StackStorm Fit Discovery, StackStorm Infrastructure Consulting/Training, StackStorm Pack Development Consulting/Training, StackStorm Infrastructure Deployment, and StackStorm Pack Development. |
| | Blue Cycle is a consulting company that specializes in MSSP, SecOps, and DevSecOps enablement, and ongoing support including StackStorm around the following core competencies: SOC alert/event ingestion pipeline design and implementation; custom pack and workflow content development (over 120 custom packs); HA and custom on-prem or cloud ST2 deployments, custom ST2 development and monitoring; Cybersecurity Automation and Orchestration Planning, Implementation and Assessments. |
| | Encore Technologies provides IT services that specialize in automation. Encore's team are experts in StackStorm implementations, providing professional services to boostrap deployments and implementing custom solutions. Encore's managed services offerings allow companies to focused on high-level business objectives while Encore manages the underlying platform. The team consists of members that contribute to StackStorm core, maintain exchange packs, and serve on the TSC. |
| | Orchestral.ai introduces Orchestral Symphony, a platform to deliver an Autonomous Infrastructure for enterprises with complex, multi-vendor environments. The platform includes an XAI engine for intelligent auto-remediation and the StackStorm project as a vendor agnostic workflow /orchestrator. The team enhances the StackStorm project with enterprise-grade features, custom integrations, professional services, training and support. We have the deep StackStorm expertise to ensure rapid time-to value. |
We'd like to highlight these companies once again and thank them for their involvement in the project Community development, Planning, Releases, Engineering, Bug Fixes, dedicating staff to the open-source activities, and donations to the project needs and infrastructure via Community Bridge.
Each company gets an entry on the /partners/ page and their logos are listed on the / website. Besides that, StackStorm will help promoting the partners in the community via relevant co-marketing activities. In case of any potential incoming sales requests from StackStorm community (paid support, professional services, consulting, training, custom solutions) StackStorm will redirect these inquiries to the Partners page which may include vendors providing these services.

How to become a Partner? Just help the project succeed.
With that, we're open to new potential partnerships and encourage everyone in the StackStorm ecosystem to reach out and establish a dialog. StackStorm maintainers and other partners are also available in the #partners channel of the StackStorm Slack to answer any questions. More information about benefits that partners gain and how to become an official StackStorm partner is available on the /partners-program/ page.