June 2, 2015
by Evan Powell
Your stories – and your ingenuity in wiring your environments together – have inspired us to build something truly different with StackStorm in order to help us all wire our environments together without incurring the massive technical debt of purely home built solutions. In the months since open-sourcing StackStorm late last year, the response has been almost overwhelming with downloads now in the tens of thousands per month, and recently doubling month over month over month.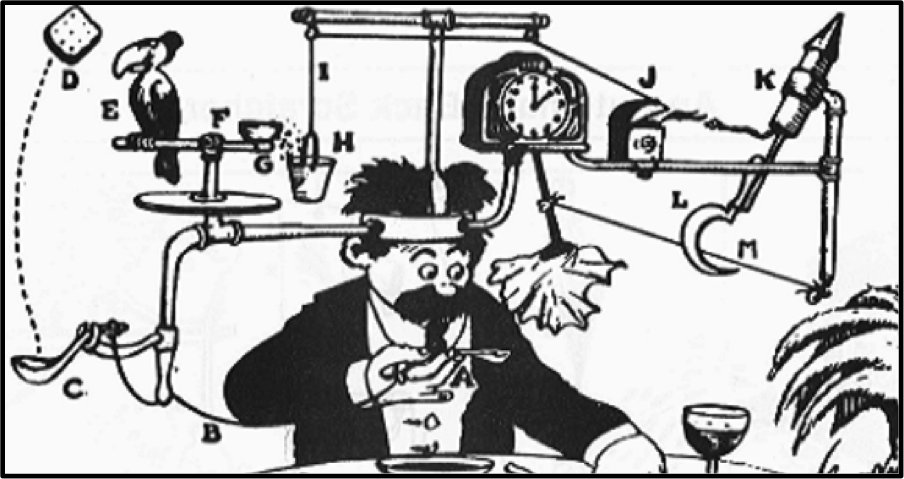 Service Offerings Added!
Along the way, many of you have shown interest in engaging our team to help you add to your own wiring – whether or not StackStorm as a technology was in the picture. Initially, we were not ready to consider more than a handful of service engagements. Today, I'm happy to announce that we have expanded our professional service capabilities, ranging from scope definition through implementation. We expect to fill up pretty quickly so please take a look at our Services and reach out as soon as possible if you would like to discuss our services further. Our incredible StackStorm team hails from AWS, GitHub, Puppet, Rackspace and elsewhere, and are already helping clients achieve some great outcomes.
Event-Driven Automation Meetup Featuring Facebook!
Secondly, you may recognize the above drawing from a meetup on Event-Driven Automation that we are currently organizing with friends at LinkedIn. Our next meetup is scheduled on June 25th at Facebook, where Facebook will be diving into FBAR ("Facebook Auto Remediation"). While Facebook has spoken about FBAR at a high level at SREcon and elsewhere, this forum will lend itself to a technical deep dive of a sort I don't think they have shared in the past. If you are like most people, you are either remote or you didn't RSVP fast enough to get into the the on-site meeting. Never fear, you can still join the group by accessing our live streaming.
Join meetup group and register for live streaming
Lastly – please do keep in touch. We are experiencing great participation and seeing community members start to help each other out on IRC – #stackstorm on Freenode. We are also active on moc.mrotskcatsnull@troppus. Feel free to tweet about us at @Stack_Storm and shout out to me personally at @epowell101.